Pretty Outdoors Hires Senior VP of Brand Management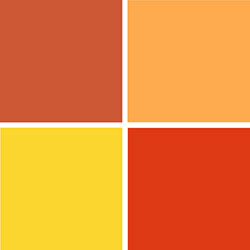 Rather Outdoors announced that the industry veteran Zack Swanson would join its North American operations on February 1, 2022 to lead Lew's, Strike King, Zebco and Quantum as SVP brand management.
Swanson joins the company after a two-decade career with Rapala VMC Corp. as Vice President of Sales and General Manager. He was also a board member of the American Sportfishing Association, which he has led since 2016.
Rocky Kalsow, President of North America for Rather Outdoors, sees the appointment of Zack Swanson as a significant step forward for his brands. "Lew's has been home to true American innovation since 1949, the same year the very first spin cast reel rolled off the production line of a company that would later become known as Zebco. Strike King and Quantum have been creating groundbreaking hardware for nearly half a century," said Kalsow. "At Rather Outdoors, our brands have solidified themselves as legendary names, and they have a rich heritage of being built and guided by true giants in this industry. We continue this tradition with Zack at the helm.
"I couldn't be more excited to be part of this family. Rather's management has worked tirelessly to create an environment where innovation and progress are celebrated," Swanson said. "There's a deep history here. to Rather who we will continue to honor and draw strength from, but make no mistake, there are exciting days ahead, and anglers who love these brands will want to pay attention."