How a media company Pasifika became a leader in the menstrual leave movement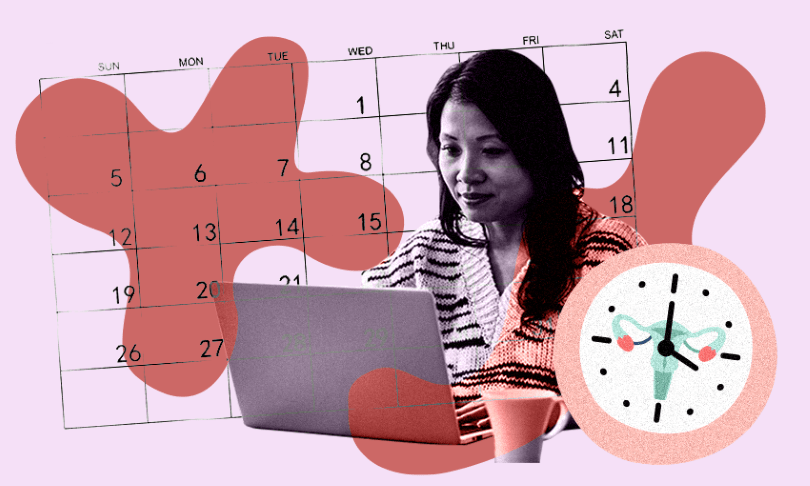 Pacific Media Network has introduced a menstrual leave policy for employees, and it could be a game-changer for how other companies — and the wider Pacific community — approach menstruation.
In winter 2021, Pacific Media Network's Niu FM radio station discussed on-air menstrual leave and the importance of normalizing conversations about periods and menopause, topics considered taboo in many Pacific cultures.
Fast forward to April 2022 and Pacific Media Network (PMN), the majority of whose staff identify as Pasifika, is leading by example by introducing menstrual leave for its employees.
The change began at a meeting of the E tū union at the PMN last year. According to shop steward and radio host Sia Petelo, it was a female member who suggested talking to management about menstrual leave, following the korero broadcast on Niu FM. Before long, the meeting heard stories about menstrual cramps, the struggle of mothers whose sick leave is used for childcare or their own menstrual pain, and male members voiced their support for the policy.
Later, in a meeting with CEO Don Mann, Petelo pitched the idea of ​​a period and menopause leave policy. Mann refused. As he recalls the conversation, Petelo didn't, telling him that the PMN was "founded to elevate Pacific people, their voices, Pacific prosperity, uphold Pacific values ​​and empower our community and here I'm doing exactly that and you're hesitant to follow." Mann says he looked at Petelo and said, "You're 100% right." His mind had changed.

Mann discussed the idea with his leadership team, including female members Susana Guttenbeil and Leone Vito-Toleafoa who offered insight into the experience of menstruation and how it can affect employees' ability to work. He contacted Kristy Chong, CEO of Australian company ModiBodi, which implemented menstrual leave, and their conversations led Chong to introduce Mann to Marian Baird, professor of gender and employment relations at the University of Sydney, where menstrual policies are also in place. "She shared research going back decades on gender issues in the workplace, which relate to menopause and menstruation, and it was an eye opener for me," he says.
While he had learned from across the divide, Mann also wanted to look at the experiences specific to Pacific women. "I became familiar with the work of Lana Lopesi who wrote Bloody Woman and after educating myself a bit more, it was a no-brainer." He returned to the union, accepted the request for menstrual leave and began drafting a policy, which is now in place. Mann says he saw the change as an opportunity to dismantle the fakamā or shame around menstruation and menopause, and to let employees decide what is best for their work environment, their vā or space, and for their overall well-being.
Petelo says she cried when she heard the news. The new policy provides 12 days of menstrual leave per year for members of the E tū union at the PMN. It is not necessary to provide a medical certificate and it is mandatory for the office to provide sanitary products, which are now easily available in the staff toilets. Since the policy stems from the E tū union, the leave is currently only reserved for union members who have advocated for it. "Our long-term goal is to make leave available to everyone," says Petelo. Mann adds that "for any PMN employee who is not a member of E tū, that employee has the right to discuss access to menstrual leave under their own individual employment contract." Petelo says that about 55% of the female staff are members of E tū.
Aotearoa is increasingly recognizing that periods are normal, says Anika Speedy, chief executive of Dignity New Zealand, which works to expand access to period products at work and in schools. "Our hope is that employers allow and be generous with sick leave entitlements as part of an employee's right to maintain well-being and hauora, including during menstruation. Whatever offering helps create the culture and environment to feel supported during menstruation, to take the time you need, that's what we tautoko. Pacific Media Network isn't the only employer changing its approach to "sick" leave, she says. Other examples include Xero reframing sick leave as wellness leave and Sharesies offering two days of "wellness leave" per year.

Days For Girls is a global organization that advocates for better access to menstrual care and education, including the distribution of reusable menstrual kits to those in need. Asked about the response to the PMN policy, Aotearoa coordinator Helen Griffin says she welcomes any initiative that supports worker wellbeing, whether for mental health, care for whānau or any other reason. such as the normalization of periods and their side effects. "There is a strong taboo on talking about menstruation and it is extremely important to open up communication and discussion to educate and promote knowledge in this area," she says.
While many women don't experience debilitating period pain, it's important to remember that not all do, Griffin says. "Research tells us that women are often ignored or belittled when they experience the most extreme side effects. It seems that menstrual leave would allow women who need to be absent to do so without having to justify their leave. This would surely increase job loyalty and job satisfaction. It would also normalize what is a normal and healthy part of women's lives," she says.
But despite PMN's positive decision, Aotearoa still has a long way to go. In February, RNZ reported Auckland employee who had reached an agreement with his employer regarding sick leave. She had filed a complaint with the Human Rights Commission after her supervisor criticized her for using sick leave for menstruation-related pain.
Given the shame and lack of understanding that still surrounds periods and menstruation, moves like PMN's can only be good, says Sia Petelo, the radio host who got the ball rolling. She is not only happy about the positive impact on her own colleagues, she says, but also on listeners who have taken notice of the issue – and on organisations, especially those in the Pacific, who might be incentivized to rethink their own policies.

This is public interest journalism funded by NZ On Air.