HNB Insurance Wins Best Digital Marketing Insurance Brand Award – Sri Lanka 2022 Financial News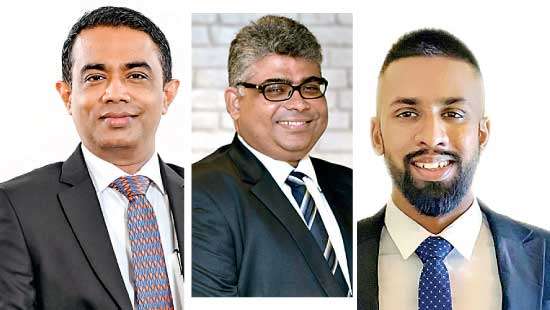 ---
HNB Insurance PLC (HNBA) was awarded Best Digital Marketing Brand – Insurance in Sri Lanka at GBO Awards 2022 by Global Business Outlook,
UK recently.
This prestigious title was awarded following an in-depth assessment of the brand's social media and digital assets, the campaigns launched on social media platforms and the management of the company's social and digital platforms.
Sharing his perspective, HNBA Managing Director, Lasitha Wimalaratne said, "HNBA is delighted to be the recipient of this award. Over the past two years, HNBA has launched several bold initiatives and campaigns on its social media, which is a testament to the success of all these initiatives.
Commenting on the award, HNBA and its wholly-owned subsidiary HNB General Insurance Limited (HNBGI), Director of Marketing and Customer Experience, Dinesh Yogaratnam, said, "At HNBA, we follow a simple yet effective approach in managing our social media platforms, that is: being simple, precise and relevant in everything we do and say, guided by the general direction of the company's strategic plan. This approach has helped and advanced the brand in the area of ​​social media marketing and the brand will continue to assemble innovative and timely initiatives across social and digital platforms.
Shivanka Nawarathne, Life Marketing, PR and Digital Media Manager of HNBA and HNBGI, said, "This tremendous achievement is the result of a dedicated team and their unwavering commitment. The team has always remained focused and worked towards a common goal, striving to make a real difference in everything we create and publish.