Experts reveal the secret to digital marketing for Christmas 2022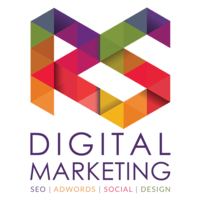 "Gareth Owen, CEO and Founder of RS Digital, says, "Christmas is a great time for many businesses to make a profit and get a return on investment if they can successfully execute digital marketing campaigns. You should keep in mind that early preparations for Christmas can bring you success. The most important factors are identifying your target audience and developing the strategy accordingly.
The holiday season brings holiday cheer and spirit to every retailer. Due to the spike in sales throughout the Christmas season, businesses can make maximum profit. Shoppers expect throughout the holiday season a plethora of online store discounts available on different days. Black Friday, Cyber ​​Monday, Midnight Madness and Half-Off Tuesday are just a few of the major holiday shopping events of the year.
One of the most effective ways to reach customers is to prepare a digital campaign for your brand. Professional experts can help you prepare a successful digital marketing campaign to boost your Christmas SEO marketing to grow your business.
The holiday shopping season is right around the corner, so businesses need a solid marketing strategy to attract as many people as possible. A comprehensive holiday marketing plan will help you close out 2022 effectively and give you a head start for 2023.
Online advertising has quickly overtaken all traditional forms of promotion.
It would be helpful if you had the support of a team of experts who can help you find the right direction. RS Digital Marketing agency has been in business for over 18 years providing one-on-one digital marketing services by fully committed specialists. They collaborate with various companies to increase their rankings in Google searches.
In addition to SEO, social media, and bespoke web design and development, the company offers a wide range of services under one roof. The RS Digital team believes in providing quality services with proper reporting. They have a signature system in their company that allows website owners to choose a plan, launch their campaign, and see real results. Increasing website speed, optimizing content for keywords, and building backlinks are three of the most effective approaches to search engine optimization (SEO).
Businesses that focus on these essential techniques will, over time, experience an increase in website traffic, and RS Digital can make the whole process simpler and more efficient. Their team of knowledgeable professionals can assist in the development of an effective digital marketing strategy that can help businesses reach their target audience and increase their profitability. They have a team dedicated to social media, web development, and PPC marketing.
About the company
RS Digital is one of the UK's leading digital marketing companies that can help businesses increase their website traffic and organic sales. RS Digital offers a wide range of digital marketing services from a dedicated team of experts. Businesses can increase engagement levels, get more visitors, and rank higher on Google.
Media Contact
Company Name: SR Digital Marketing
Contact person: Gareth Owen
E-mail: Send an email
Call: 01282452096
Address:Standroyd Colne Mill
Town: Lancashire
Country: UK
Website: www.rsdigital.co.uk