Discover Digital Marketing Strategies: LP Gas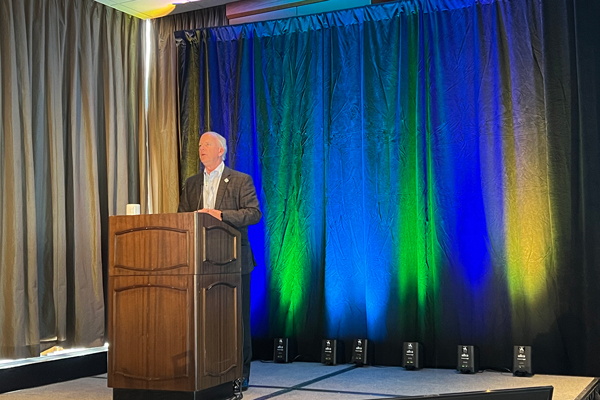 Many propane retailers are proud of the generational history and family ownership of their business. Highlighting tradition, commitment and anniversary milestones seems like the perfect marketing message to send to potential customers.
But Tucker Perkins, president and CEO of Propane Research and Education Council (PERC)wants propane retailers to think differently.
Perkins explains that potential customers want to know you're running a modern business, not like your grandfather. The goal remains for companies to provide the best possible customer experience.
Perkins says members of the propane industry may not be quite ready to enter the digital space. But propane distributors can prepare their businesses for new technologies.
That's why the council hosted the Energy for Everyone 2022 marketing conference, the second event of its kind, in Minneapolis. This year's event drew more than 123 attendees, including 77 marketers, according to Paula Wilson, director of industry engagement at PERC.
The two-day event educated members of the propane industry on digital marketing tactics. Digital marketing professionals conducted training sessions to help propane retailers improve their marketing strategies. Retailers could choose from over 15 sessions, and topics included:
SEO: Having an optimized website and understanding search engine optimization (SEO) will help your business reach more customers online with Google.
cyber security: Protecting your business information and customer data from cyber threats is a growing need in the rapidly changing digital world.
Media training: Knowing how to speak with the media is a good opportunity to promote propane, your business and act as a local energy expert.
Email campaigns: Reaching customers through a targeted email campaign can help strengthen communication and encourage potential customers to take action.
Before the educational sessions began, attendees listened to a presentation by Cindra Kampoff, an author and business coach who has worked with top athletes from the NFL and Olympic Games teams. She talked about reaching your full potential and the impacts of change and failure.
Kampoff encouraged the retailers in attendance to focus on what they can control: attitude, reaction, customer service, energy and intent.
After more than two years of uncertainty and challenges, propane retailers must arm themselves with marketing tools to succeed, increase gallons and improve sales.
"Defining times of adversity helps us develop our courage," Kampoff said. "Your mindset will help you thrive, not just survive."
Go forward
The PERC Marketing conference was a great industry event that I attended. In my role at LP Gas and its parent company, North Coast Media, I help manage the digital strategies brands use to reach their audience.
Not only did the sessions provide insight for propane marketers, but I also learned new ideas and digital strategies. I look forward to diving into other topics and sharing resources with propane marketers in future columns.