Digital Marketing Manager – Remote Work, Cape Town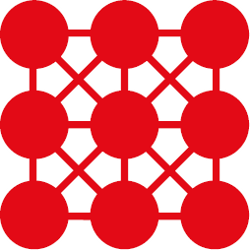 | | |
| --- | --- |
| Remuneration: | Euro3000 – Euro3500 per month base salary |
| Location: | The cap |
| Remote work: | Remote work only |
| Level of education: | Diploma |
| Job level: | Medium/Senior |
| Type: | Permanent |
| Company: | work adventures |
Do you have experience in online marketing?
Do you have in-depth knowledge of SEO & SEA?
Do you want to manage a growing team of marketers?
Looking for a job where you can work from home?
Come join our team at Working Adventures as a Digital Marketing Manager!
Our main marketing goal is to become Europe's largest website for people to find jobs abroad. We are already well on our way to achieving this, but we are looking for someone to take ownership of this goal.
As a Digital Marketing Manager, you will play a key role in our management team and will be fully responsible for the marketing strategy, its implementation and its monitoring. You will build our brand image, promote our services to potential clients and candidates, and reach millions of people through our online advertising campaigns.
Key to achieving our goal of becoming the most visited work abroad website is SEO & SEA. You should have extensive experience in the strategies, tools, and methods for these areas.
Who are we?
Working Adventures is a recruitment company that helps connect adventurous individuals with top brands across Europe. We help German, Dutch, French and Scandinavian speakers find jobs in exciting places like Barcelona, ​​Lisbon, Athens and Dublin.
Our entire team is based remotely, so you'll be working with colleagues from all over Europe and even further afield!
In this practical role, you will be responsible for:
The complete marketing strategy and budget;
Ensure that you meet marketing objectives and targets;
Create effective marketing campaigns;
Google Adwords campaigns;
Full SEO strategy including content management, link building and technical SEO tasks;
Social media strategy for all brands and all languages;
Lead the marketing team of 2 full-time marketers and a small number of freelancers working on an hourly basis;
Writing and creating/managing content for the website and social media;
Analyze market trends, prepare forecasts and reports.
We are looking for a colleague:
Self-employed (or ready to work on a freelance contract);
Fluent English;
In-depth knowledge of different marketing strategies, software and branding;
Experienced in Google Ads, WordPress, SEO, SEA, social media;
Business oriented and excellent communicator
Strong leadership abilities and eager to guide and train team members;
Excellent with data and analysis;
Technophile.
What do you get?
40 hours per week (billed monthly);
Start day: as soon as possible;
Monthly salary: €3,500 gross per month;
Long-term independent contract;
Flexibility to work from any location;
Friendly colleagues from all over Europe;
Excellent opportunity to have a significant impact in a growing company;
A lot of responsibilities and work in close collaboration with the owners and the manager.
Company Description
Working Adventures is a recruitment company that helps connect adventurous individuals with top brands across Europe.
Posted on April 20 15:22, Closing date June 19