Digital Marketing Coordinator or Analyst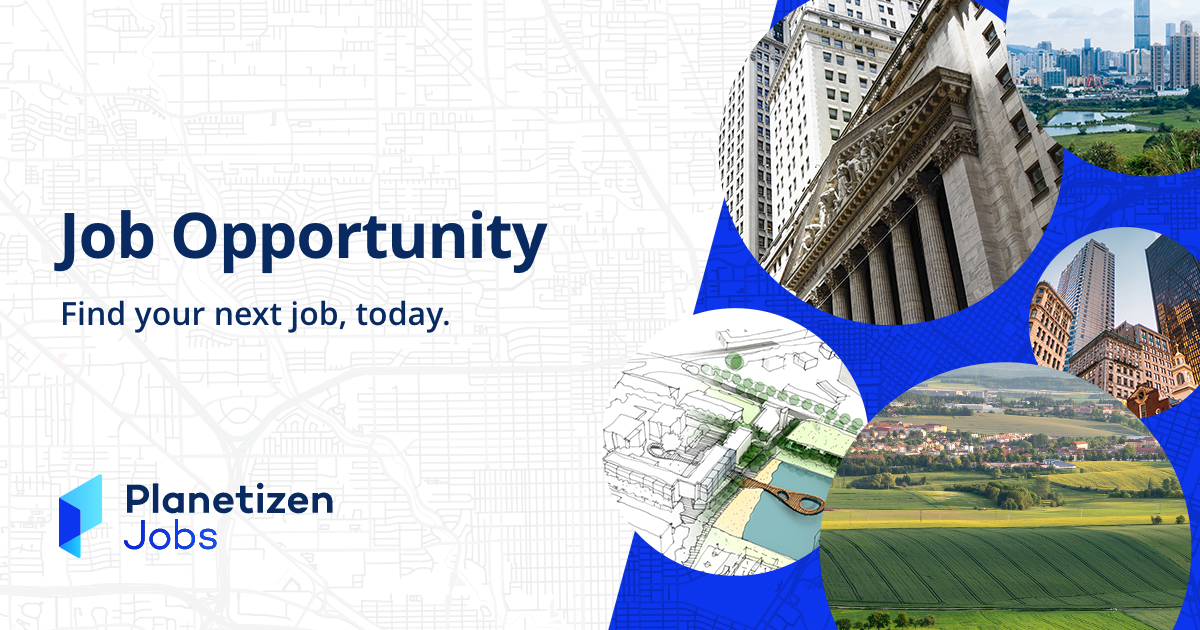 Urban Insight and Planetizen (sister companies – www.urbaninsight.com and www.planetizen.com) are looking for a talented Digital Marketing Coordinator or Analyst to implement marketing efforts to generate, nurture and close qualified leads, execute campaigns, manage communications and coordinate activities to ensure we that we achieve our goals. This person will work closely with the Planetizen Product Manager, the Planetizen Editorial Team and the Urban Insight Business Development team to improve campaigns for us and our clients.
This is the right role for an enthusiastic team player and excellent writer with a natural curiosity for B2B and B2C marketing, who is excited about the prospect of improving and building a strong marketing effort across two brands, including writing and editing emails, blogs, and social media posts, coordinating webinars and events, managing our content calendar, and more.
Working for Urban Insight and Planetizen will provide opportunities to work directly with mission-driven clients from leading arts and nonprofit institutions, as well as the cutting edge of the fields of urban planning and design.
In this role, you will help develop, execute and evaluate strategic marketing campaigns for Urban Insight and Planetizen.
Qualifications
2+ years of marketing and/or sales experience
Exceptional writing and editing skills
Experience with social media management
Experience with HubSpot (certification is a plus)
Experience with Google Docs products
Thorough understanding of SEO best practices
In-depth knowledge of Google Analytics and Google Tag Manager (Certificate is a plus)
Experience with Zoho and MailChimp is a plus
Lifelong learner
Bachelor's degree, any field
Previous digital agency experience is a plus
A first experience in urban planning is a plus
Responsibilities
Implement and report quarterly and annual marketing plans
Plan, implement and manage social media marketing campaigns, websites, newsletters and email campaigns to achieve quarterly and annual goals
Manage HubSpot, Zoho, and Mailchimp accounts
Review SEO performance and implement improvements quarterly
Digital Marketing Activity Performance Report
Develop professional relationships with qualified B2B prospects
Develop website marketing content, case studies and newsletter content
Edit proposals and sales materials
Managing advertisements on websites
B2B sales management and monitoring
Increase ad revenue with direct marketing and coordinated campaigns
Develop, test and iterate marketing copy
Location and availability
Work from anywhere in the United States, available 9:00 a.m. to 5:00 p.m. in any US time zone
This position is available for fully remote (US only), partially remote (a few days in the office), or in-person at our sunny Los Angeles office.
Your career path
The position offers multiple career paths within Urban Insight and Planetizen. The most likely career path for a high-performing, results-driven team member is Marketing Coordinator, Marketing Specialist, Marketing Director, and VP of Marketing.
About Urban Insight
Urban Insight is a leading digital agency.
https://www.urbaninsight.com/
Planetizen is the largest independent education and news resource for city planners.
https://www.planetizen.com/
We are a team of over 30 people.
We work with some of the best known institutions in Los Angeles, such as LACMA, The Broad, University of
Southern California, the City of Los Angeles and the Japanese American National Museum, as well as some of the biggest names in urban planning, including Emily Talen, Lance Freeman and Donald Shoup.
Urban Insight is the highest-ranked web development agency in Los Angeles, according to independent analysis by Clutch. See what our customers say about us: https://clutch.co/profile/urban-insight
Urban Insight and Planetizen run on the entrepreneurial operating system.
Why work at Urban Insight and Planetizen?
We work with you to create a career path that's right for you through personalized annual training plans and dedicated time for professional development
Work from anywhere in the United States
Average employee tenure is 6.5 years
We are stable: We have been in business for 22 years and continue to grow each year
We offer a relaxed and flexible work environment with plenty of growth opportunities for the right candidate
We believe in a reasonable work/life balance and enjoy 40 hour work weeks
We take on interesting and meaningful projects for grateful clients
Many other reasons:
https://www.urbaninsight.com/careers
Compensation
We offer competitive pay, qualifications, experience, training and certifications. Our salary package includes:
Health insurance (95% paid by the employer).
Dental insurance (95% paid by the employer).
Company-sponsored 401(k) plan with employer match (after 90 days).
Vacation leave (~10 days per year)
Paid leave (15 days increasing to 20 after four years).
Annual performance and compensation reviews.
Annual personalized training plan and time to work on it.
To apply
Thank you for your potential interest in working with us at Urban Insight and Planetizen.