Brandpreneur Arghya Sarkar Begins Recruitment Mantra Brand Management Institute Expansion Using Pan India Franchisee Model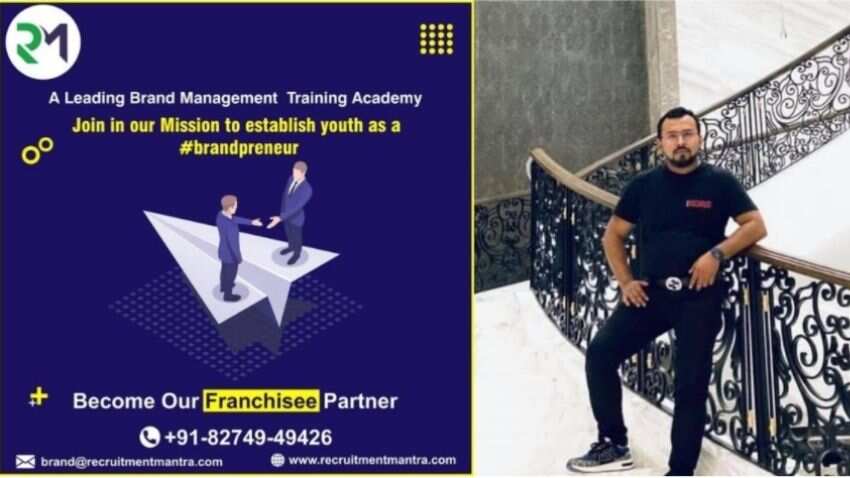 "A brand is a set of expectations, memories, stories and relationships that, taken together, explain a consumer's decision to choose one product or service over another." -Seth Godin
Brand management is a complicated concept for many marketers who rely solely on sales and marketing tactics to grow a business. There is a big difference between growing a business and growing a brand, as the latter requires extreme patience and is rewarding in the long run. Marketers tend to seek short-term growth by focusing only on sales without building a relationship with the customer. This oversight is the root cause of a poor reputation and negligible customer engagement that slowly eats the business from the inside out. Brandpreneur Arghya Sarkar aims to address this uncertainty and lack of information among marketers and aspiring marketers with the help of his Recruitment Mantra Brand Management Institute which sheds light on the untapped potential of brand management and how it can helping digital marketers usurp the competition by capturing the hearts of their customers while earning their loyalty.
Recruitment Mantra Brand Management Institute is a long-awaited dream of the founder of the widely used recruitment portal, Mr. Arghya Sarkar. He has worked for years towards the goal of creating a learning program that actually helps marketers solve the most common yet seemingly complex aspect of branding and marketing. The Recruitment Mantra Brand Management Institute offers brand development courses such as brand management, market research, advertising management and some other related courses unheard of in most training institutes. Mr. Arghya Sarkar wanted to address this skills gap among marketers, hence he designed the program by studying and refining the orthodox methods that are used to teach marketing even today.
Mr. Arghya Sarkar understands that to sensitize and train young marketers in brand management, there must be a Recruitment Mantra brand management institute in every city of the country. This is the main reason why he opened the doors of the franchise distribution of Recruitment Mantra Brand Management Institute, to make it accessible to anyone willing to delve deep into brand management and other essential skills in digital marketing.
He says, "The idea behind the franchise award authorization of Recruitment Mantra Brand Management Institute is not driven by monetary aspirations. Taking on the franchisee of Recruitment Mantra Brand Management Institute means assuming the same responsibilities and maintaining the same quality of faculty as well as infrastructure.It is imperative to believe that Recruitment Mantra Brand Management Institute is designed with a myopic view of cultivating skillful marketers who possess the skills and confidence to build the reach and perception of another reason is to share my personal experience which is integrated into the courses present in the Recruitment Mantra Brand Management Institute. Failure is the greatest teacher and I want course participants to learn from. them."
(Brand Office Content)