Better Collective wins SBC 'Sports Media Company of the Year' award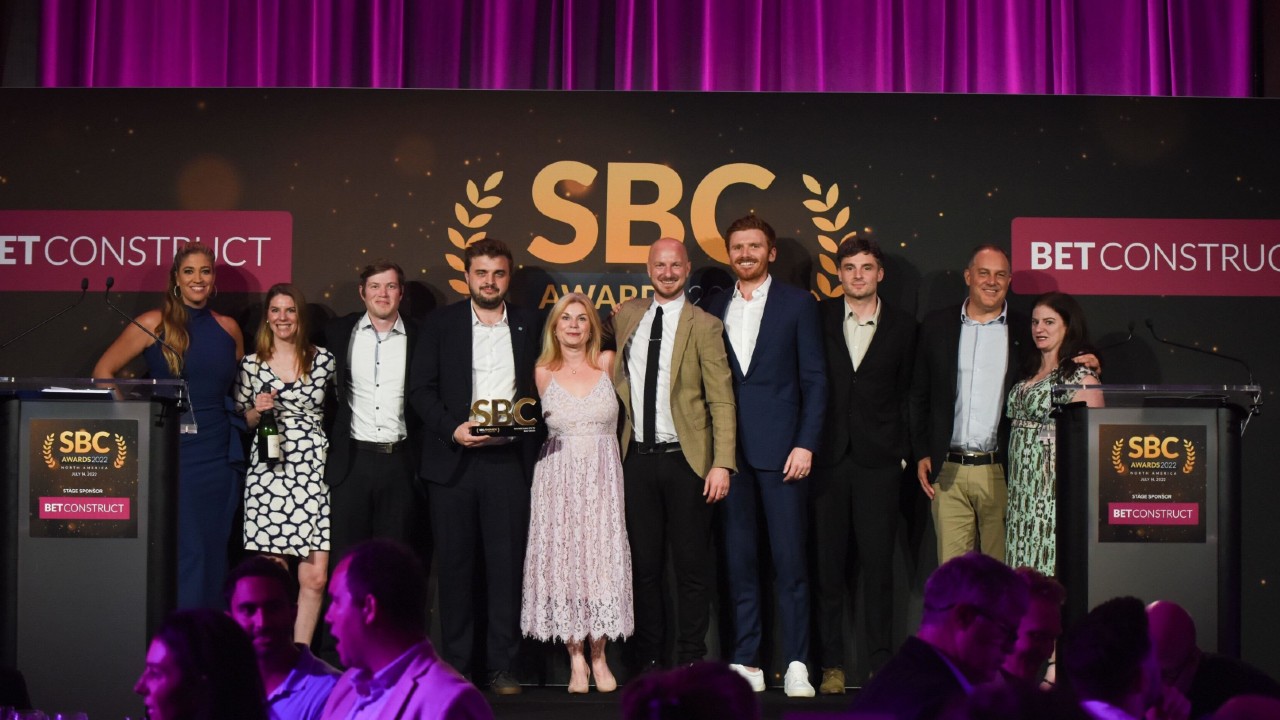 Last Thursday, Better Collective lifted the trophy as the winner of the prestigious "Sports Media Company of the Year 2022" award from SBC North America.
The "Sports Media Company of the Year" award recognizes the best sports media company in 2022; the company that has been the most innovative and successful in its business over the past 12 months, with a particular focus on brand strength, growth, content differentiation and innovation.
This was just the second edition of the SBC Awards North America, which were created to recognize and celebrate the best sports betting and gaming in the North American market. It was fierce competition with many strong contenders, but a hand-picked jury of the cream of the industry gave BC its first win at the SBC Awards North America.
Winning the "2022 Sports Media Company of the Year" is a fantastic achievement and recognition for Better Collective, and it's a testament to the company's increased foothold and position in the US market – all of this through prominent BC diversified brands and notable media partnerships with the New York Post, Philadelphia Inquirer and others.
Some of the key wins from BC's brand portfolio that were instrumental in earning this award are:
Action Network has launched its biggest app update yet, transforming itself from a news and selections follower app to a dynamic media center in its own right with podcasts, videos and articles as a true center of sports media.
American bets continues to lead the way in sports legalization news and broke key pieces of Calvin Ridley NFL Betting history. He has been quoted by many media like ESPN, New York Times, Bloomberg, CNBC and more.
VegasInsider enters its 25th year as the leading source of sports betting odds and information, thanks to its strength in the rankings, domain authority and recent website revamp.
Rotogrinders and Scores and odds have both been instrumental in growing the DFS betting and gaming communities and RotoGrinders in particular has seen massive growth on its YouTube and Discord channels.
These are just a few of the many examples over the past year that have demonstrated the overall evolution of our business to become a bigger and more dynamic sports media company.
Congratulations to all for contributing to this success and winning this award!
How would you rate this article?