Best Buy bolsters ad measurement for in-house media company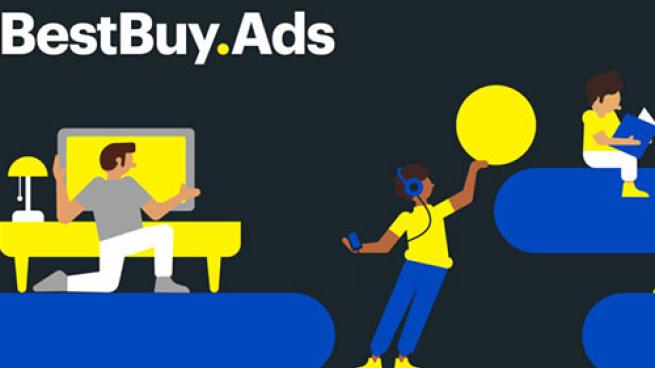 The American leader in the distribution of consumer electronics joins forces with a software platform for measurement, data and analysis of digital media.
Best Buy Co. Inc. works with DoubleVerify to provide measurement tools to participants of Best Buy Ads, the consumer electronics retailer's in-house retail media network, as well as its own advertising campaigns. DoubleVerify integrates directly into Best Buy Ads, allowing advertisers to assess whether campaigns are viewable, seen by real people, delivered in a brand-safe environment, free from fraud and invalid sophisticated traffic ( SIVT) and appear in the intended geographic area
Best Buy advertisers using DoubleVerify will have access to third-party pre-campaign activation and post-auction screening and measurement features in Best Buy Ads. Best Buy will also leverage the platform for its own program-executed media buys.
In addition, Best Buy will implement DoubleVerify's publisher suite in Best Buy ads, providing granular protection and controls to the retail media network.
Best Buy relies on ad targeting for partner brands
Best Buy launched Best Buy Ads in January 2022.-in-house media company designed to help its vendors provide buyers with targeted, timed promotional messages based on its customer relationships and insights. According to Best Buy, it interacts with its customers 3 billion times a year in-store and online.
In August 2021, Best Buy began allowing advertisers to use Criteo's multi-retailer self-service platform to reach BestBuy.com and BestBuy.ca shoppers in the United States and Canada. Through Sponsored Products, the platform helps Best Buy customers discover and purchase more products.
Criteo's retail media platform enables marketers and agencies to reach consumers who shop on e-commerce sites, while running campaigns seamlessly and under control. Leveraging artificial intelligence (AI) capabilities, Criteo's retail media ads adhere to the same targeting and personalization as Best Buy's organic product placements, helping to ensure a seamless experience. transparent and relevant purchase.
The retailer also integrates Best Buy Ads into its previously announced five-year plan to address underrepresentation and technological inequalities, and create educational and career opportunities. With the help of some of its partners and the Best Buy FoundationBest Buy Ads launches advertising-focused Career Pathways program via Best Buy Teen Tech Center places across the country.
[Read more: Best Buy develops future tech resources]
Since February 2022, this advertising program helps build skills used in the advertising industry to help create opportunities and a fresh and diverse talent pool for careers in the advertising industry.
Two other major national chains with a large consumer electronics presence – Walmart and Target – are also active in enabling targeted advertising for their customer bases. Walmart launched a ofmand side platform for vendors and their media and advertising agencies in time for the 2021 holiday season. Walmart's Demand-Side Platform (DSP) is a collaborative effort with an independent Demand-Side Platform The trading post.
Meanwhile, target spear its Roundel advertising network in 2019 as a tool for CPG brands to create personalized digital advertising campaigns aimed at target customers.
"We're excited to work with Best Buy to bring independent and third-party measurement to Best Buy ads and Best Buy advertising campaigns on the open web," said Mark Zagorski, CEO of DoubleVerify. "Our solutions will support Best Buy and its retail media customers, improving overall advertising effectiveness, while giving them more clarity and confidence in their digital investments."
Minneapolis-based Best Buy Co. Inc. operates more than 1,000 stores in the United States