Ankit Chandrakar – A digital marketing professional who helps businesses increase revenue and build brand strategies
Sharp Star Media is a popular digital marketing agency headed by Ankit Chandrakar. It aims to help businesses increase their revenue and brand image through strategic marketing.
A digital marketing agency whose sole purpose is to help businesses expand their reach, improve their brand image, build trust in the minds of customers, and improve their business competitiveness! It's about creating the right business strategies that contribute to the growth of the business.
Ankit Chandrakar is the man behind Sharp Star Media, who loves to share his rags to riches story. It was his hard work, dedication and desire to learn that catapulted his career and helped him achieve his goals. Sharp Star Media is the brainchild of Ankit Chandrakar, through which he aims to help companies struggling to establish a firm foothold.
Sharp Star Media also runs advertisements and SEO services that help build trust in the minds of customers. The agency makes the most of social media platforms like Instagram and Facebook.
About Ankit Chandrakar – The Founder of Sharp Star Media:
Ankit's success story is certainly inspiring. A very active student in college, he was the anchor of the student association. He was president of the Student Research Association at the College and was always involved in extracurricular activities. However, things started to change when he left college. He gave GATE and later after 14 interviews he was selected as a lecturer at Govt Polytechnic College. Dissatisfied with the salary, he quit his job and tried comedy, YouTube vines – but failed. He once sold pakoda and often made fun of his friends. He even sold popcorn and worked as a real estate agent.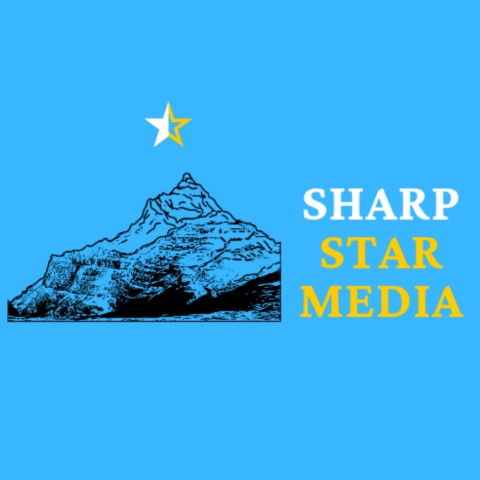 Later, he trained in a marketing agency and made a successful career out of it. He is currently working with several international clients.
To learn more about Ankit, please visit: To learn more, please visit: https://www.instagram.com/acexpansion/?igshid=YmMyMTA2M2Y=
Media Contact
Company Name: SHARP STAR MEDIA
Contact person: Anit Chandrakar
E-mail: Send an email
Country: India
Website: https://instagram.com/acexpansion?igshid=YmMyMTA2M2Y=